A switchboard is the heart of a building's electrical setup, so it is imperative that these are in excellent health at all times. Our team of experts can provide switchboard safety checks, system upgrades, and a range of related services to ensure the heart of your commercial or residential electrical system is perfectly healthy.
Our switchboard upgrades use Miniature Circuit Breakers (MCBs), Residual Current Devices (RCDs) and arc fault detection devices (AFDDs). If your building was built before 1990, there's a chance that it still might be using older technology like fuse protection. These modern switchboards offer a range of benefits, including:
Higher level of protection against electrical fires
Double protection against shocks
Deliver peak electrical performance
Comply with modern safety regulations
If you notice facing electrical performances, are worried about the age of your switchboard or it hasn't been checked in a couple of years, it may be a sign that your switchboard needs a service or replacement. If you have moved into a new property and need peace of mind, give us a call.
If your switchboard isn't at optimal condition, it can have impacts on the overall health of your electrical system, building and home. Give our team a call to regain control of your properties' overall health and provide better protection for your business and family.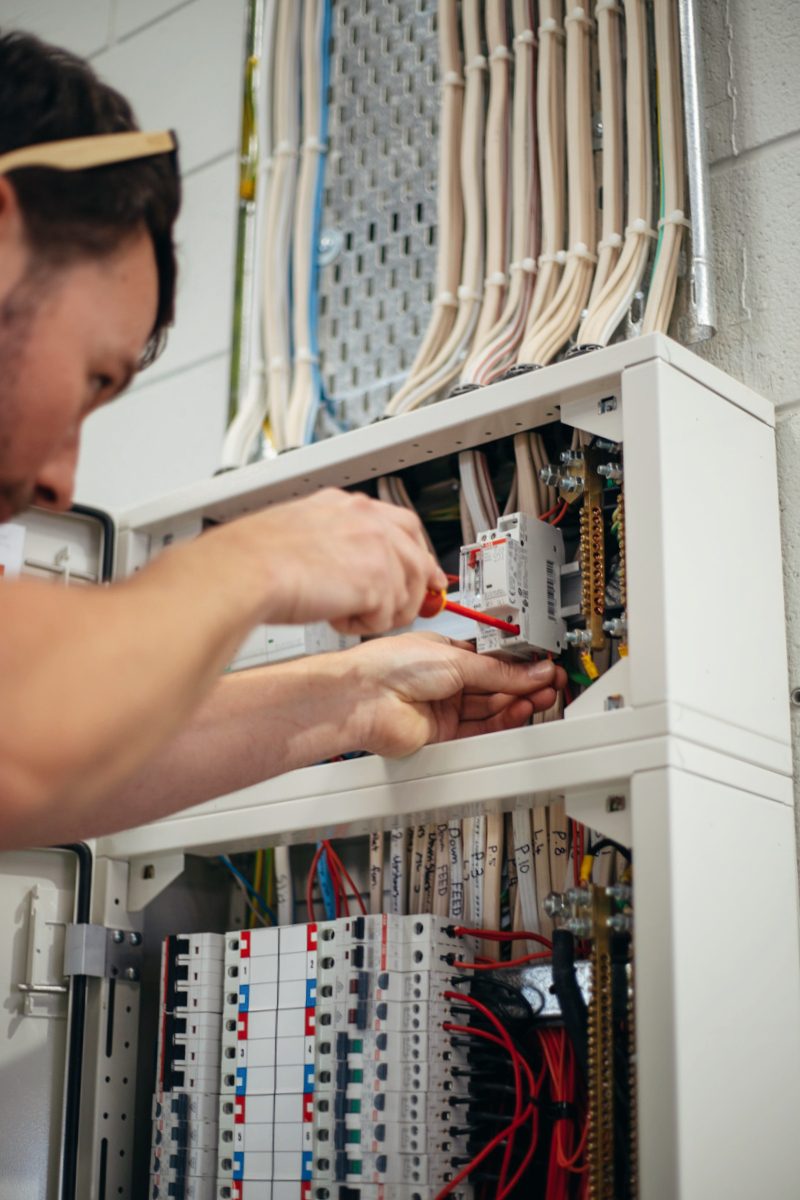 Check out some of the reviews we've received for our electrical work.
Great service, advice and guidance on the options available and the optimal approach to take. Gavin was always on time and communicated well on both what he was going to be working on and completion timeframes. Would happily recommend Trident.
David Hurliman
Thank you Trident for a pain-free installation process. We're very pleased with the new system, and would especially like to thank Joe, Jack, Kieran, and Filipo, who are such a great team, and also just a bunch of great guys. Communication was clear and concise, problem solving was excellent, work was to a high standard, and nothing was too much trouble. Thanks again.
Colin Belfit
Gavin, Zane and Kyle make a great team. They are responsive, customer focused and do a top notch job. They are the best trades people I've ever dealt with. Gavin also responded patiently to my request to upskill the electrical knowledge of my home. I'm looking forward to having hot water back!
Kim Jenkinson