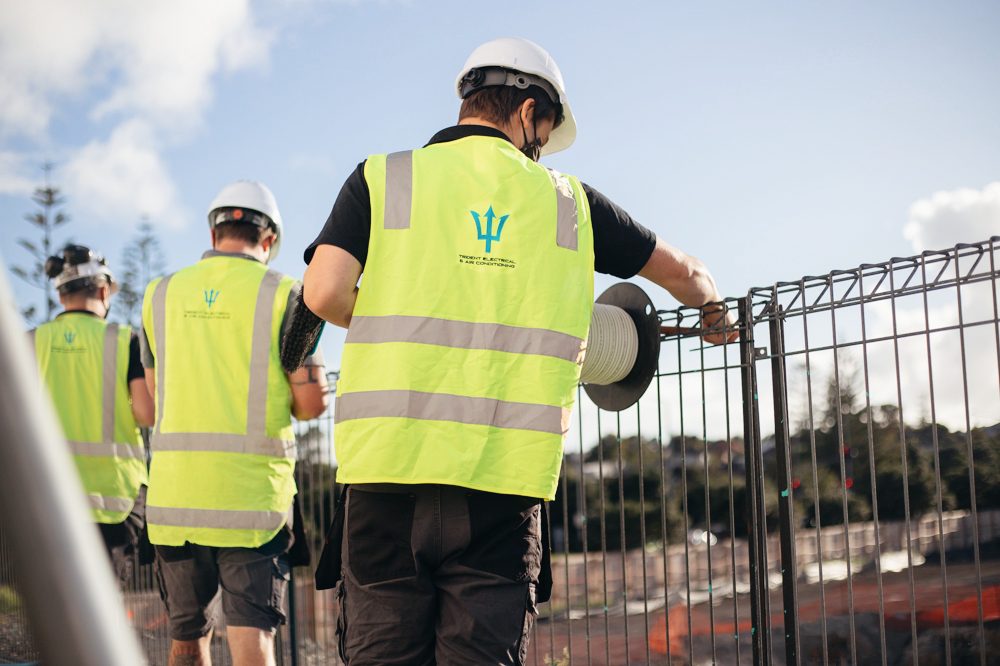 Electrical
We offer a comprehensive range of electrical services, covering maintenance, repairs, upgrades and new installs for both homes and businesses. Our customers rave about our service, so get in touch for a hassle-free solution to your electrical needs.
Contact Now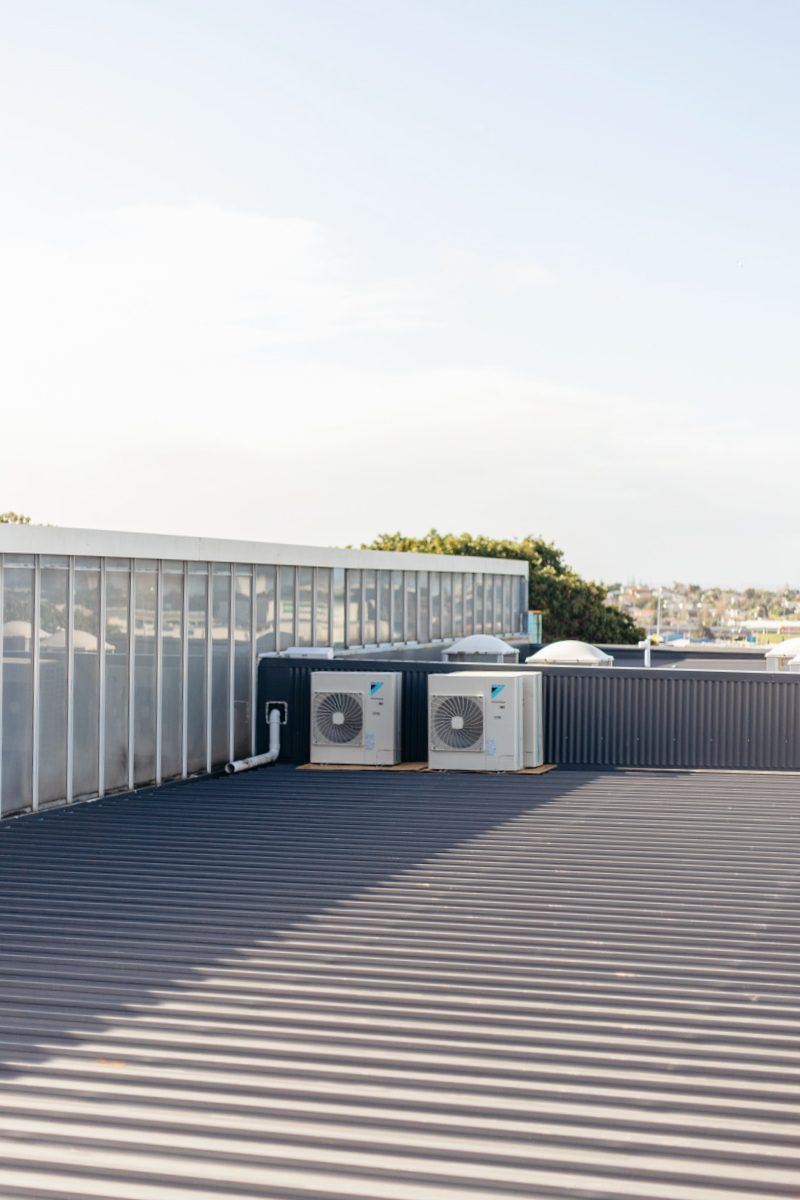 Air Conditioning
Our heating, ventilation and air conditioning services provide optimum comfort for your home or workplace. We provide bespoke solutions to suit your heating and cooling needs, for commercial and residential spaces of all sizes.
Contact Now
At Trident Electrical and Air Conditioning we pride ourselves on fast, reliable and honest customer service. Our team of Auckland based, qualified professionals have decades of experience, with an emphasis on making your customer experience as hassle free as possible.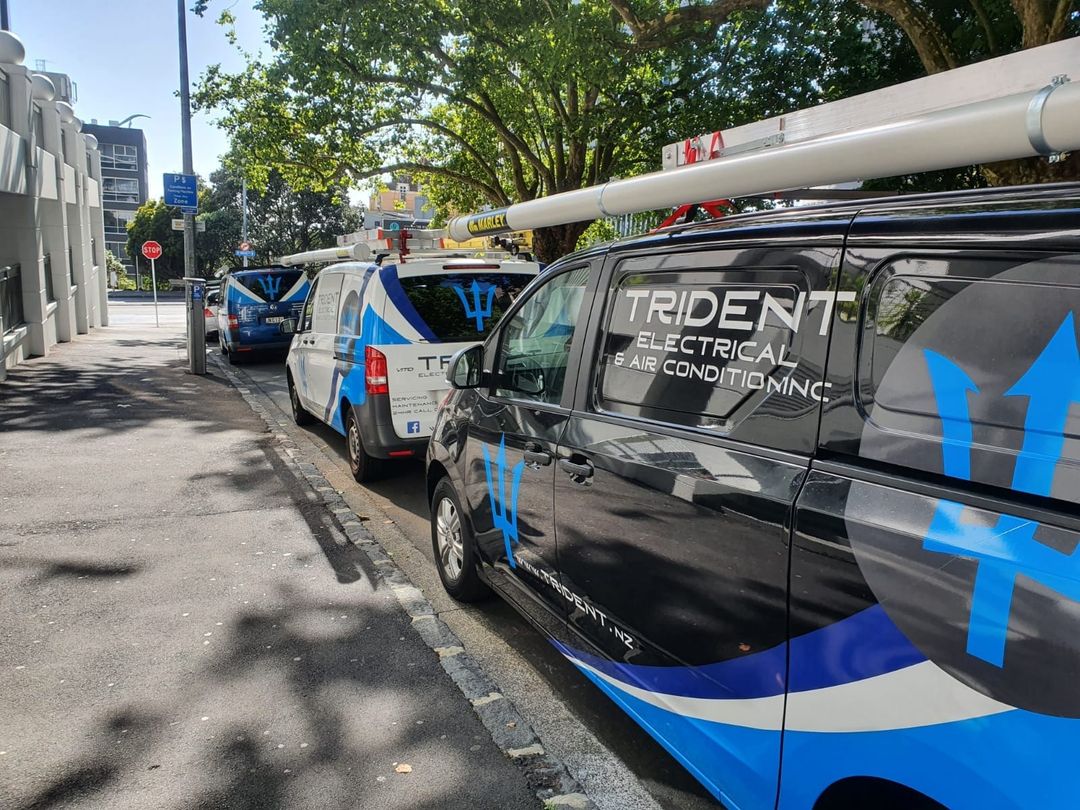 Regular servicing and maintenance is essential to the long-term health of your electrical systems. At Trident we cover all your bases, providing an extensive range of services for any of your electrical needs – from urgent breakdowns to planned maintenance and everything in between. We give businesses and homeowners peace of mind, knowing that their electrical systems are working safely and efficiently.
read more
Heating, air conditioning and ventilation enables your business environment to remain comfortable year round – whatever the season or weather. We recognise that your employees are more productive and your customers are happier when the environment is at a regulated temperature. Ensure your business stays warm in winter and cool in summer, with our comprehensive HVAC options for commercial buildings.
read more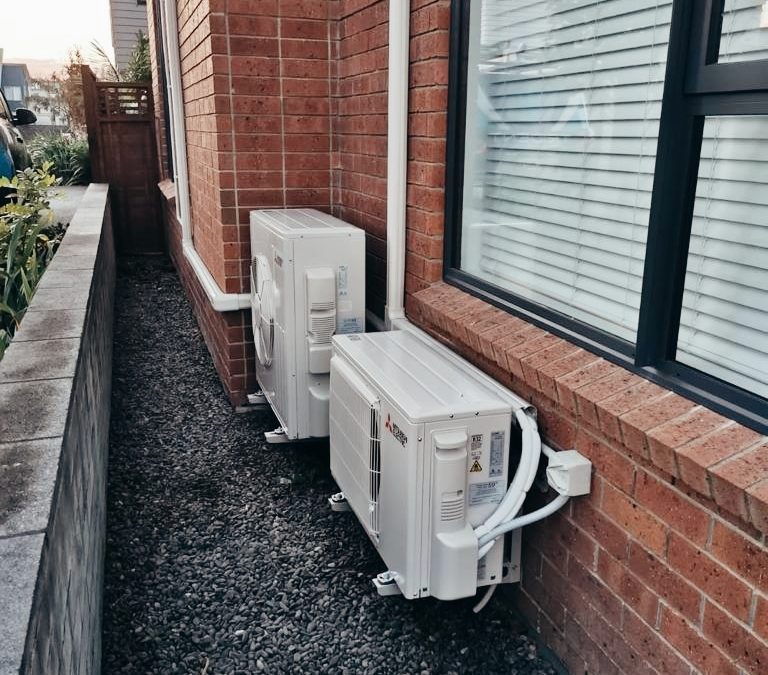 Transform your home from cold and damp to warm and dry with our heat pump installation for homes. Invest in your home or rental property with a heating system that you can rely on and a team of experts. With competitive pricing and a wide range of testimonials, we're a trusted choice for heat pump installation in Auckland.
read more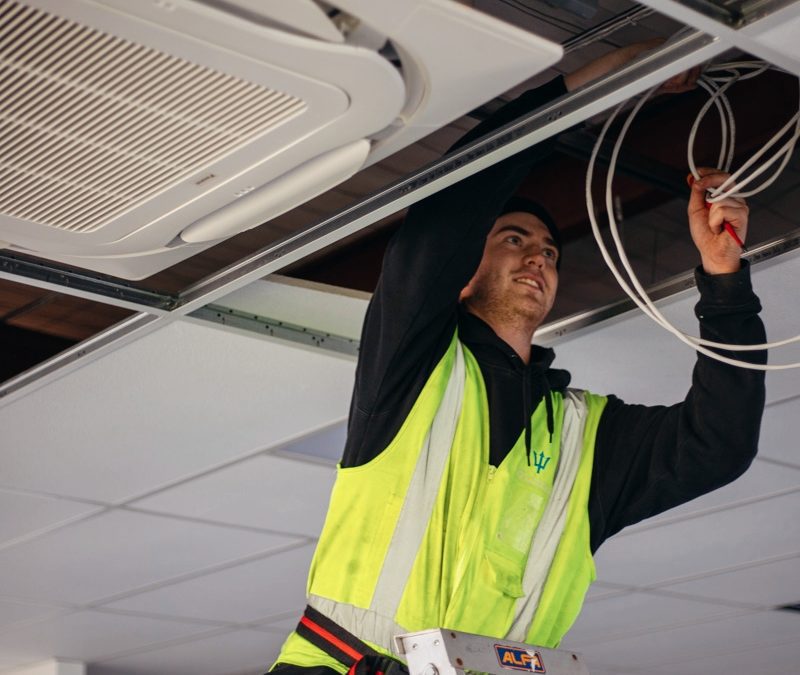 Fresh air and heat extraction systems are imperative for the health and enjoyment of your property. Our team are experts with installation and servicing, we provide a thorough reliable service. We at Trident can provide what you are looking for, with addressing your business ventilation challenges for creating a comfortable and productive work and business environment, to benefit everyone who steps their foot into your door.
read more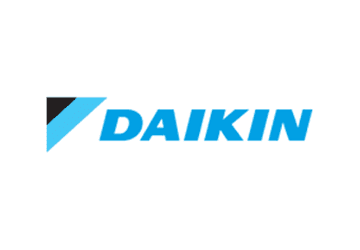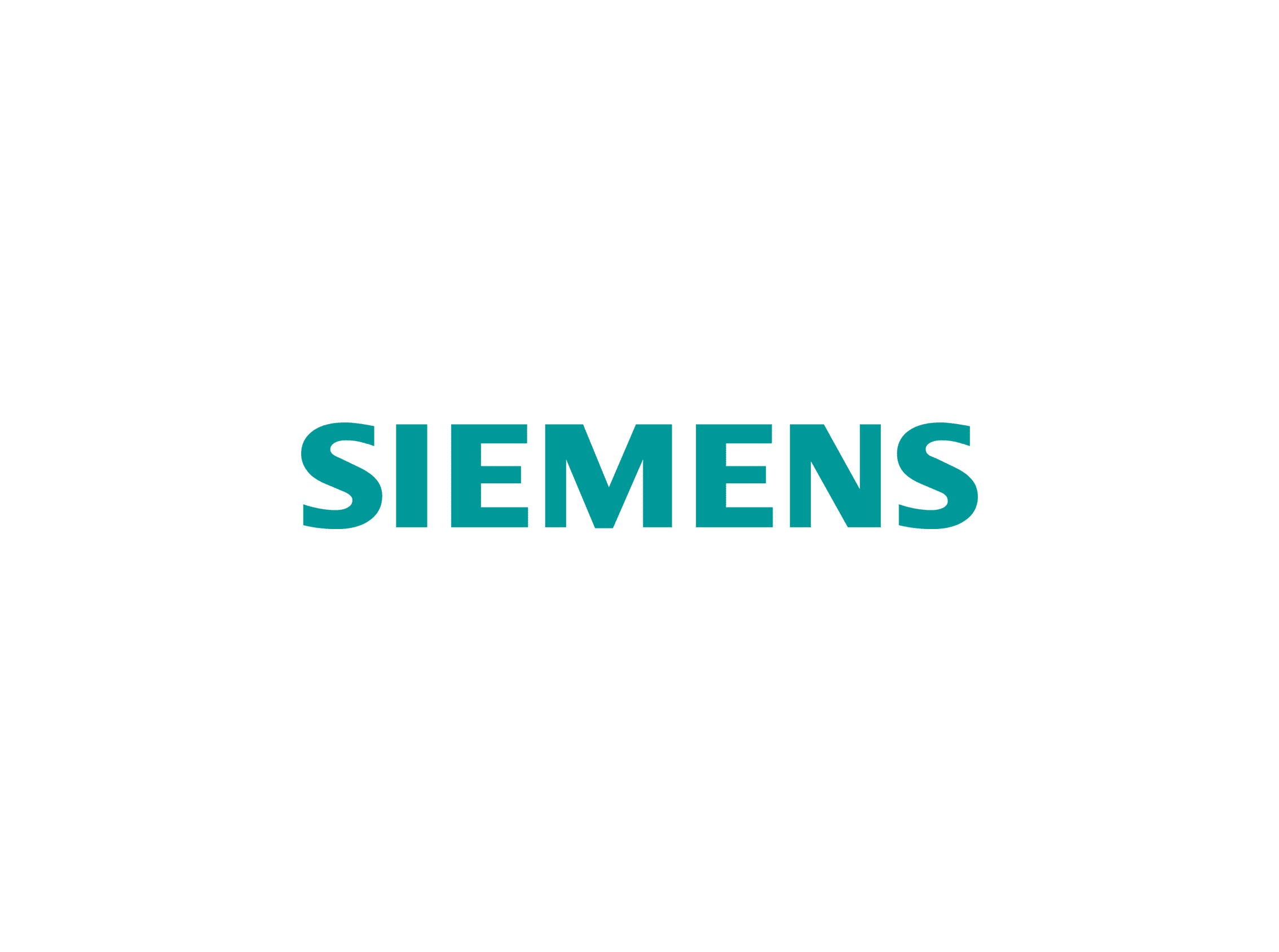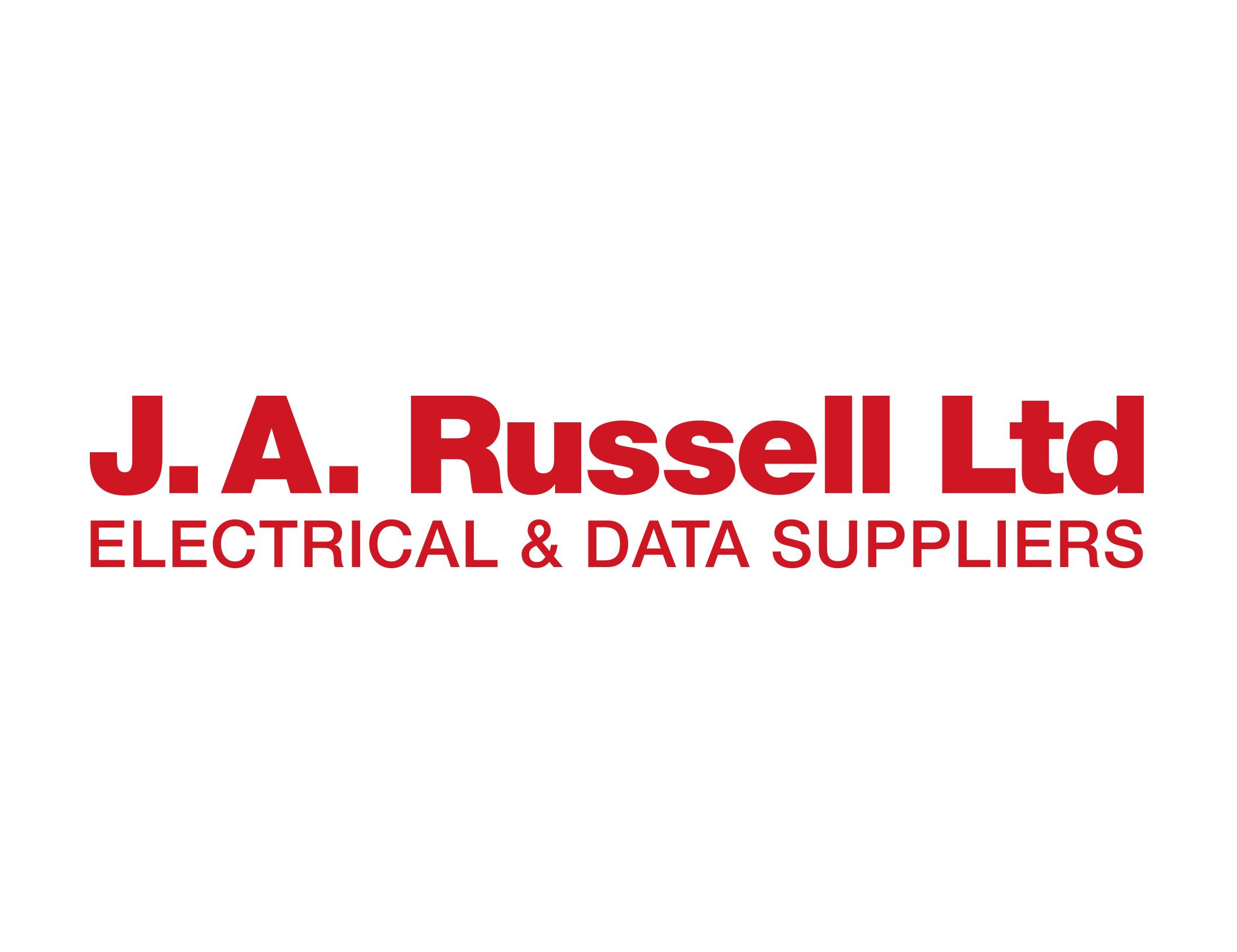 Feel free to email us direct at info@trident.nz, contact us via our Facebook page or complete the form below.